Auto Repair Service Glendora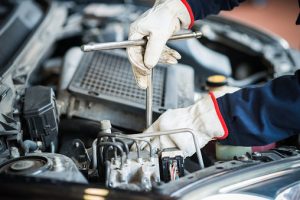 When you're in need of quality auto repair service in Glendora, you can depend on the auto repair professionals at Certified Automotive Specialists, one of the largest automotive service centers in the area. In business for 39 successful years, our repair auto shop has won the prestigious Motor Age Magazine's award for Top 10 Auto Repair Shops in America for five straight years. Take a look at our customer testimonials and see for yourself why Glendora drivers come to us for all of their car and auto repair needs.
Your One-Stop-Shop for Auto Repair
A one-stop repair and maintenance shop, our expertly-trained and certified auto repair professionals can perform all types of car and auto repair services—from transmission and brake repair to wheel alignments, electrical system repair, cooling and heating service, and lots more—on domestic, foreign, and European vehicles. Trucks, RV's, SUV's, fleets, and diesels? We can take care of it all!
In addition to car and auto repair, we also offer top-tier maintenance services to help keep your vehicle running smoothly and reliably. From oil changes and brake inspections to complete engine replacements and 30, 60, and 90K services, our auto repair professionals can perform all regularly scheduled factory maintenance. Don't neglect your car maintenance needs! Investing in proper maintenance can save you thousands over the lifetime of your car. If you own a vehicle with less than 75,000 miles, we also offer our Lifetime Protection Plan which guarantees all major components against failure for life.
For the best auto repair service in Glendora, Certified Automotive Specialists cannot be beat. When you come to us you'll benefit from our friendly, hometown service. Schedule an appointment today!