Lexus Service and Repair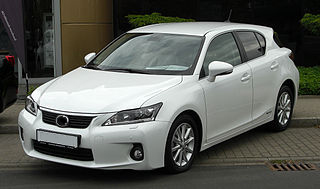 When your dashboard lights start flashing, it's time to call for Lexus service! Glendora is home to Certified Automotive Specialists, and we specialize in Lexus repair that Glendora residents have trusted for years. Don't wait until it's too late to get routine services done on your car. Please let us help you take care of your Lexus and ensure you're getting the best quality auto repair services to maintain your car's reliability and durability. With us, you can be certain your Lexus service and repair is done right the first time.
Although your Lexus is a reliable car, sometimes the unexpected happens. Lexus service in Glendora should be fast and easy, which is why we work hard to give you an awesome experience every time. We personally make sure your Lexus service in Glendora goes smoothly by keeping detailed computer records of your repairs and using Original Equipment Quality (or better) parts. Our Certified Technicians love working with us and are on par with any expensive dealership that provides Lexus repair. Glendora residents choose to stick with the hometown auto repair shop when their cars need work done, and with good reason. If your Lexus needs oil change, brake repair, suspension service or even a transmission repair, you can count on Certified Automotive Specialists. We're AAA certified and have won many awards for our exemplary service.
As a Lexus owner, you know that your car's reliability and durability depends on the type of service it receives. For Lexus repair, Glendora drivers can depend on us to maintain their vehicle and add many miles to its life. Making an appointment for general maintenance or specific repairs is simple. Just call us at

or schedule an appointment online. When you come to Certified Automotive Specialists, we guarantee superior service and experience for all of your Lexus repair and service needs.