Star Station
The New STAR Program – Effective 1/1/13
What is a STAR station?
Some vehicles require a Smog Check at a STAR station. STAR stations must meet specified performance standards established by the Bureau of Automotive Repair (BAR). Some STAR stations are licensed to perform only tests, while others are licensed to perform both tests and repairs. The station is required to post a sign on the services it performs.
How will I know if my vehicle needs a test at a STAR station?
Your DMV registration renewal form will indicate whether your vehicle must be inspected at a STAR station.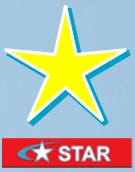 How can I find a STAR station in my area?
To find a STAR station near you, visit www.smogcheck.ca.gov or call 800.952.5210.
What if my vehicle fails Smog Check?
In order to complete your registration, you will need to obtain repairs necessary for the vehicle to pass a Smog Check retest. Before beginning repairs, you may want to find out if you are eligible for the Consumer Assistance Program (CAP). CAP offers both repair assistance for low-income consumers and vehicle retirement to eligible consumers whose vehicles failed Smog Check.
What Is Repair Assistance?
Up to $500 in emission-related repairs is available to consumers whose vehicles fail a biennial (every other year) Smog Check if they meet income-eligible requirements.
What Is Vehicle Retirement?
If you feel your vehicle is not worth repairing, you can retire it from operation for up to $1,000 or $1,500 if income-eligible at a state-approved dismantler.
Where can I get a CAP application?
To obtain a CAP application for Repair Assistance or Vehicle Retirement, visit www.smogcheck.ca.gov or call 800.952.5210.
Trouble getting a Smog Check certificate?
Referee Centers can assist you with disputes from a previous Smog Check, inspections of unusual vehicles, and locations for hard-to-find emission parts. To learn more, visit www.smogcheck.ca.gov or call 800.852.5210.