Question: How often should you check the oil level in your car?
Every 1,000 miles of driving; the newer the car and the lower the mileage. This seems to be the forgotten "check list" item.
Question: How often do you check the oil level in your car?
From what we can tell…rarely! Our shop is seeing more cars come in with no visible oil on the dipstick. Granted, the majority of the cars have 75,000 miles or more. Remember, that many cars with smaller engines also have less oil capacity (four quarts or less) to lubricate the moving parts.
When technology builds in lights, bells, and whistles to replace opening the hood and pulling a dipstick or visually inspecting the under-hood fluid, I get concerned. The warning systems are great backups but should not replace physically inspecting items.
Why Does It Matter?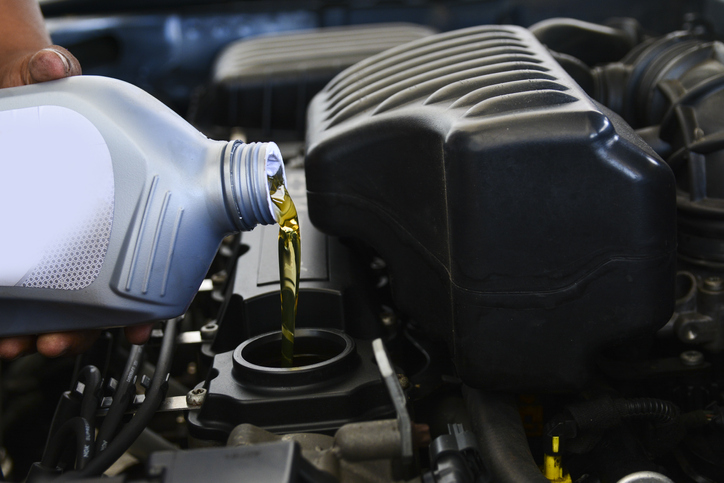 The reason for the oil consumption concern is due to low tension piston rings, used to get better miles per gallon. This causes engines to run hotter than ever to achieve better MPG. Today, lighter oils (0w20 and 5w20) are also used for, you guessed it, better MPG, with 0w16 in the new models coming into production.
The latest change is GDI (gasoline direct injection), which is a completely different way for the fuel injector to deliver the fuel into the engine. Yep, this is for MPG also. Combine all these changes and add the extended oil change interval, and you get major oil consumption.
The car mentioned above, with no oil on the dipstick, also did not have a warning light on to let the driver know what was going on. That tells us the light comes on when the car is beyond critical for the oil level and is doing internal engine damage.
The old adage that an ounce of prevention is worth a pound of cure, in car terms, means servicing your car more, and often equals 200, 300, or even 400,000 miles of driving. We have many customers that have continued success because they adhere to regular servicing of their car!
We have a new service that is helping cars with oil consumption issues. It cleans the piston rings and keeps the car running longer.
Certified Auto Specialists wants to be your GO-TO place! Feel free to call 626-963-0814 with any questions and we will be glad to help.
Hometown Service You Can Count On!